Tank Tops with zipper pockets for night out on the town or your everyday strolls through the park.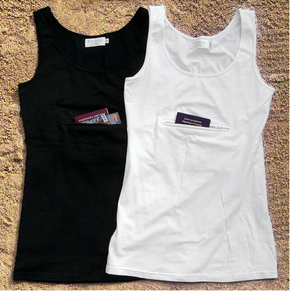 A tank top with a with fanny pack style of zipper pocket.
It comes in three different colors: White, Black and Grey.

Fits passport, cash and credit cards and even cell phones

Average Review

for this product is 4.5 Stars.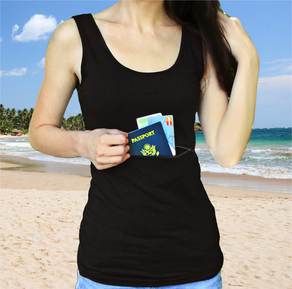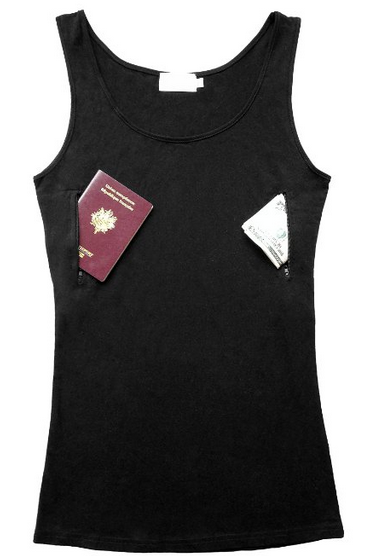 Comes in gray and white as well.