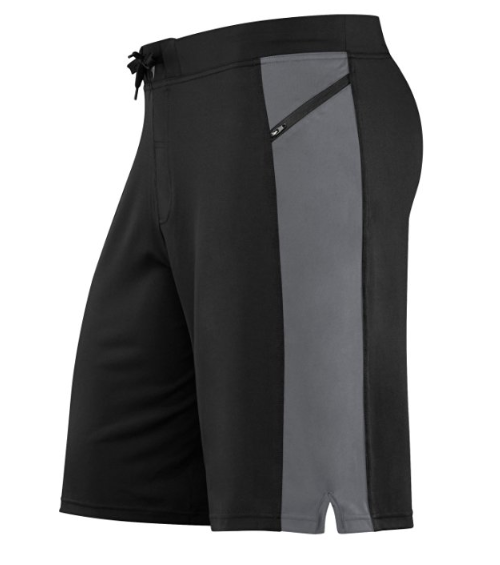 HYLETE Men's Vertex Zip Two Pocket Shorts
5 Star reviews
5 colors to choose from.
TWO Zipper side pockets: left and right angled zipper pockets are optimally placed at the upper side seams of each leg to suppress the movement of any stowed items while running, falling or awkwardly hanging upside down. Convenient cord access makes either pocket perfect for your phone or mp3 player.
Review from: John M Sr
The HYLETE Shorts are nothing short of Totally Freaking AWESOME.
They have just enough of that Stretchiness I like. They Fit Great, are Breathable & moves with you. When I get dressed to train, I tend to grab them over my JACO Fight Shorts & my vast collection of Under Armour training Shorts.
I guess they have become my new "GO TO" Favorite Training Shorts.
I have yet to find something to gripe or complain about.
I will definitely be purchasing a few more pairs and I would highly recommend them to others…