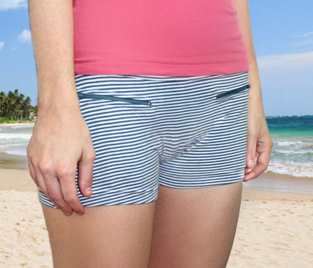 Women's Cotton Underwear with Zipper Pockets
The underwear comes in a cute boy short style, with gusset for comfort.
Two pockets with zippers closures are just the rights size for a passport and can comfortably hold credit cards, id cards, drivers license and cash too.
Only you will ever know the pockets are there, helping you prevent theft and loss, making your travels worry free!