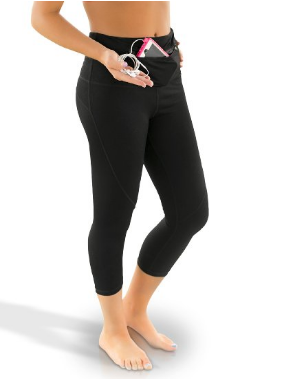 Zipper Pockets Women's Running Tights Water-Resistant Pockets
HANDS FREE FITNESS- YANA's oversized FRONT and BACK POCKETS are WATER-RESISTANT and created with your lifestyle in mind. Now you have space for your phone, running fuel, or hydration right in your waistband. These workout leggings are perfect for running errands or running trails.

★ 100% SATISFACTION GUARANTEE! We take hands-free fitness seriously, so if you are not 100% satisfied with your purchase, we guarantee your money back.